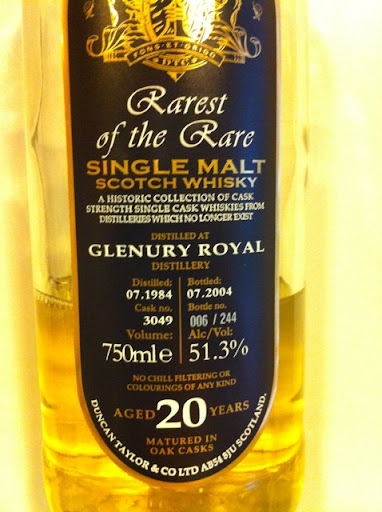 A really fine bourbon cask highlander. I am still looking for more of this if anyone has any leads...
Bottling: Rarest of the Rare Glenury Royal 1984 - 20yo Single Malt Scotch Whisky.
Cask No: 3049.
Colour: Very pale white wine.
Nose: Oily, heavy and full. Very creamy.
Flavour: Fresh wood, slighty creamy and dry.
Finish: Woodiness comes through along with green fruits.
Comments: A creamy – fruity dram.